We've seen a ton of Gundam related goodies including razors and lighters but I wonder how many of us have seen these Gundam condoms?
Those of you who want to add this to your collection of Gundam goodies can get "Condom" from Amazon - a pack of seven for 1,058 yen. And why does the word "condominuim" have "condom" in it?
Above: "Gundam" becomes "Condom"...
Above: "Guncannon" becomes "Love Cannon" !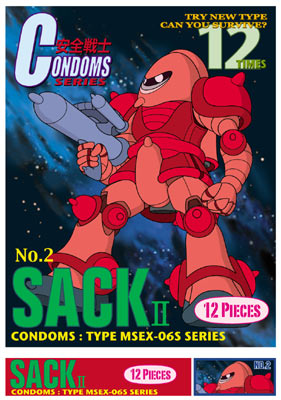 Above:This is a good one - "Zak" becomes "Sack"!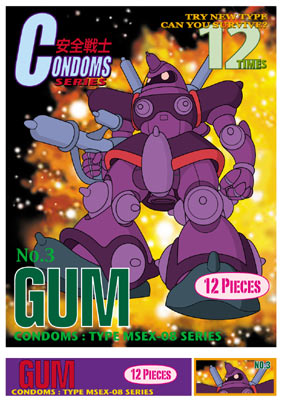 Above:"Dom" becomes "Gum"?!
_________________
- Latest Sig -
- Favorite Sig -